A List of Supplemental Links to Chapter 3

3.1. BLACK MIGRATION TO UPPER CANADA BEFORE ABOLITION 89
3.2. A FORMER ANTI-SLAVERY EDITOR IN CANADA: SUSANNA STRICKLAND AND THE SLAVE NARRATIVES OF MARY PRINCE AND ASHTON WARNER 93
The Narrative of Sojourner Truth, Sojourner Truth, A Celebration of Women Writers, ed. Mary Mark Ockerbloom, 1850 (Penn Libraries)
Incidents in the Life of a Slave Girl, Harriet A. Jacobs/Linda Brent, 1861 (Documenting the American South)
The History of Mary Prince, a West Indian Slave, Mary Prince (and Susanna Strickland), 1831 (Documenting the American South)
Maria W. Stewart, "Religion and the Pure Principles of Morality, The Sure Foundations on Which We Must Build," 1831 (Slavery and the Making of America, PBS)
Ashton Warner, Negro Slavery Described by a Negro: Being the Narrative of Ashton Warner, a Native of St. Vincent's, 1831 (Documenting the American South)
Blackness in Moodie's Canadian Texts 101
3.3 SLAVE NARRATIVES BETWEEN ABOLITION AND THE FUGITIVE SLAVE ACT (1834-50) 110
The Narratives of Moses Roper and Lewis and Milton Clarke 112

Moses Roper, A Narrative of the Adventures and Escape of Moses Roper, from American Slavery with an Appendix Containing a List of Places Visited by the Author in Great Britain and Ireland and the British Isles, and Other Matter. London: Darton, Harvey, and Darton, 1838 (Documenting the American South).
Lewis Clarke, Narrative of the Sufferings of Lewis Clarke, During a Captivity of More than Twenty-Five Years Among the Algerines of Kentucky, One of the So Called Christian States of America. Boston: B.Marsh, 1846 (Documenting the American South). 
Josiah Henson, Dawn, and Black Education 114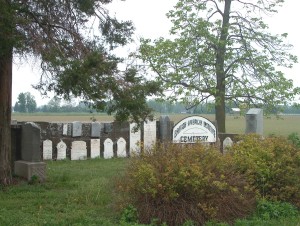 Canada West and the Fugitive Slave Act of 1850: Harriet Tubman, Henry and Mary Bibb, and the North American Convention of Colored Freemen in Toronto 117
3.4 MARY ANN SHADD, CHATHAM, AND THE BLACK CANADIAN RENAISSANCE 121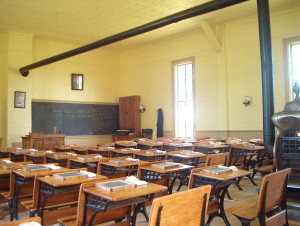 The Black Canadian Renaissance 121

Mary Ann Shadd and Transformation: "We Can … Change That Condition" 123

Samuel Ringgold Ward's Description of the Black Communities in Canada 142

Samuel Ringgold Ward, Autobiography of a Fugitive Negro: His Anti-Slavery Labors in the United-States, Canada, and England. London: John Snow, 1855 (Documenting the American South).
Jermain Wesley Loguen, The Rev. J.W. Loguen, As a Slave and As a Freeman: A Narrative of Real Life. Syracuse, N.Y.: J.G.K. Truair & Company, 1859 (Documenting the American South).
William Still, comp, The Underground Railroad: A Record Of Facts, Authentic Narratives, Letters, &C., Narrating The Hardships, Hair-Breadth Escapes And Death Struggles Of The Slaves In Their Efforts For Freedom, As Related By Themselves And Others, Or Witnessed By The Author …. Philadelphia: Porter and Coates, 1872 (gutenberg.org).
Recording Black Economic and Emotional Geographies of Canada West: The Accounts of Benjamin Drew, William Wells Brown, and Samuel Gridley Howe 147
Chatham and Brazilian Slavery: Mahommah Gardo Baquaqua 155

Chatham in the later 1850s: Martin Delany, Mary Ann Shadd, John Brown 157

Osborne P. Anderson, Shadd, and A Voice from Harper's Ferry 170

3.5 FROM THE MID-1860S INTO THE TWENTIETH CENTURY 173